The Cultural Arts Alliance (CAA) of Walton County is calling all artists who are current members of the CAA to submit a maximum of two pieces to be considered for the annual CAA Member Juried Exhibition. The pieces will be juried and selected for inclusion in the show which will be exhibited and for sale at The Foster Gallery from September 28 – December 3, 2017. This call is open to CAA members only. If not a current member, click here to join online now.
Cash awards will be given for Best In Show ($500), Awards of Merit ($250), Peoples' Choice ($100) and Honorable Mention ($75).
2D & 3D works are welcomed and encouraged and may include anything from paintings, sculptures, ceramics, woodwork & metal works. The submitted piece(s) must be original and have been created within the last 3 years and may utilize a variety of mediums. 2D work must be dry and ready to hang with wire attached for hanging.
CRITERIA:  If submissions do not meet the following criteria, they will not be accepted and considered for the show.
A non-refundable jury fee of $35 per submission is required and allows a maximum of 2 entries per artist to be considered for the show.

All exhibited work must be original within the last 3 years. No print reproductions accepted (except photography).

Artwork must be appropriate to the general public and family-friendly.

2D: Maximum size of the framed work (Height + Width) may not exceed 72 inches. Unframed gallery-wrapped canvas is acceptable only if it is at least 1.5 inches deep, the sides are completely painted, and no staples are visible. Depth may not exceed 3 inches.

Paintings must be properly mounted with D Rings and wired. NO SAWTOOTH HANGERS.

3D Sculptures, Ceramics, Woodworks and Metal works must fit an 18" x 18" pedestal or if free standing not take up more than 4 sq. ft. Artists may supply their own pedestal if necessary.

Selling your piece is not mandatory however if the piece is for sale, the artist agrees to a 60% Artist / 40% CAA split.  Artwork must remain intact for the duration of the show.
SUBMISSION INSTRUCTIONS
Artists may submit online via submittable.com. If not already registered with submittable, simply follow the link, choose "Create Your Account," and then simply upload images of artwork to be submitted. The Submittable app may also be downloaded, which allows submissions to be tracked via mobile devices.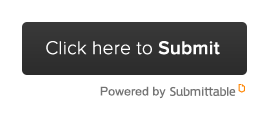 TIMELINE
Call to artists: August 28 – September 15, 2017

Artist notification: September 19

Art delivery to Foster Gallery: September 25, 10:00am – 12:00pm

Show opens: September 28, 10:00am

Opening reception: September 28, 5:00pm – 7:00pm

Show ends: December 3rd

Mandatory Art pick-up: December 3rd, 10:00am – 12:00pm